Accelerated Orthodontics
The AcceleDent System is designed to increase the rate of tooth movement and may reduce treatment time when used with a conventional fixed orthodontic appliance. Results from a Randomized Controlled Clinical Trial, conducted at the University of Texas Health Science Center at San Antonio, demonstrate that tooth movement could be increased during the alignment phase by 106% and during the space closure phase by 38-50%. The use of AcceleDent with other types of orthodontic appliances has not yet been studied.
The AcceleDent System is light, comfortable, hands-free and can be used 20 minutes per day while engaged in variety of daily activities. Patients have reported use while reading, watching television, listening to music and doing school work.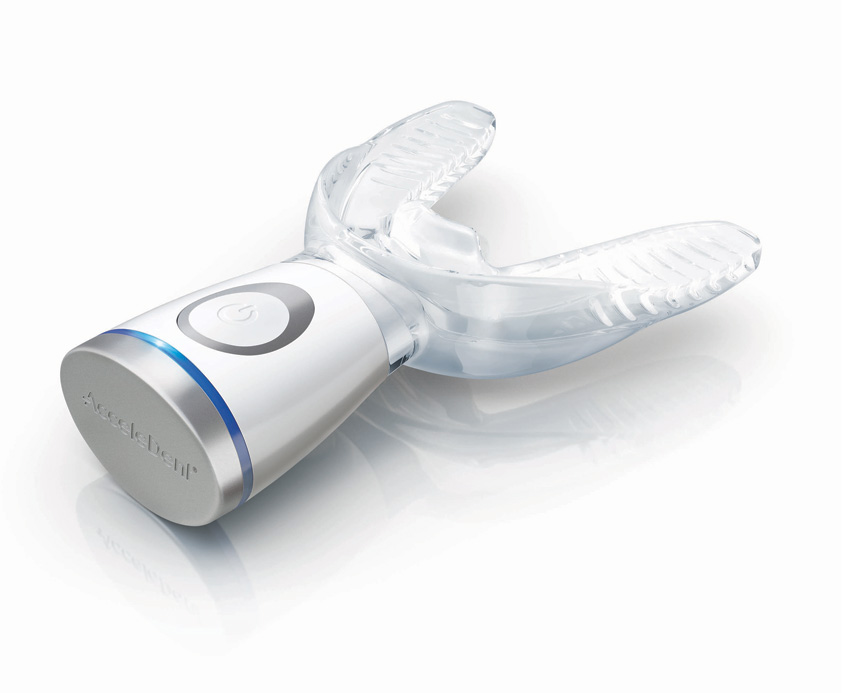 01
Patient Benefits
Accelerated tooth movement without compromised aesthetics Compatible with braces for both adults and adolescents Lightweight and hands-free design allows you to go about your daily activities during the 20 minute treatment.
02
How does AcceleDent work?
The appliance, used daily for 20 minutes, applies patented technology to gently vibrate the teeth and surrounding bone. In a controlled clinical trial, the vibrations have proven to accelerate tooth movement by 38%-50%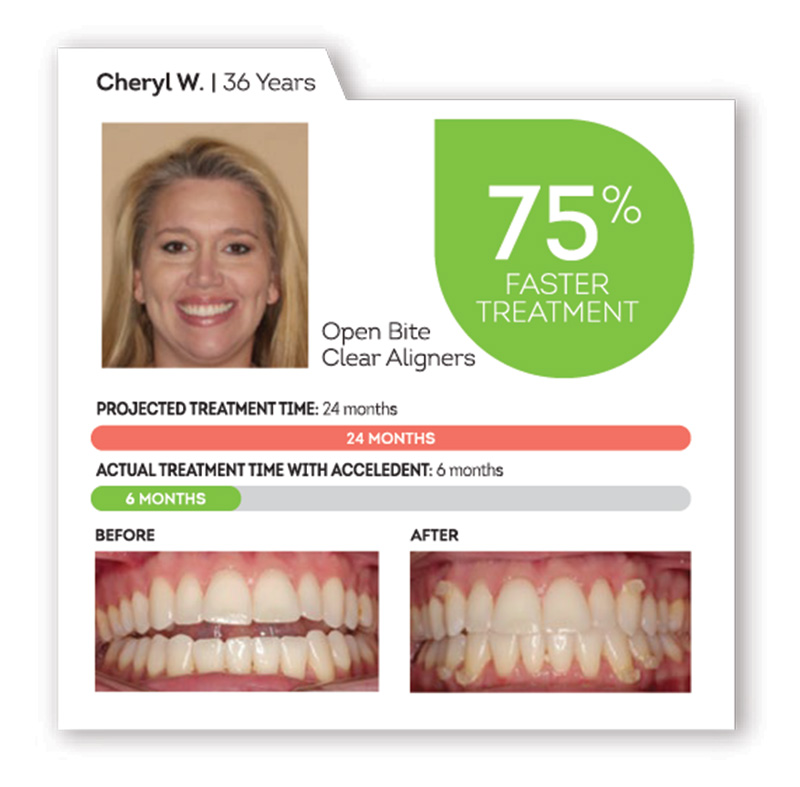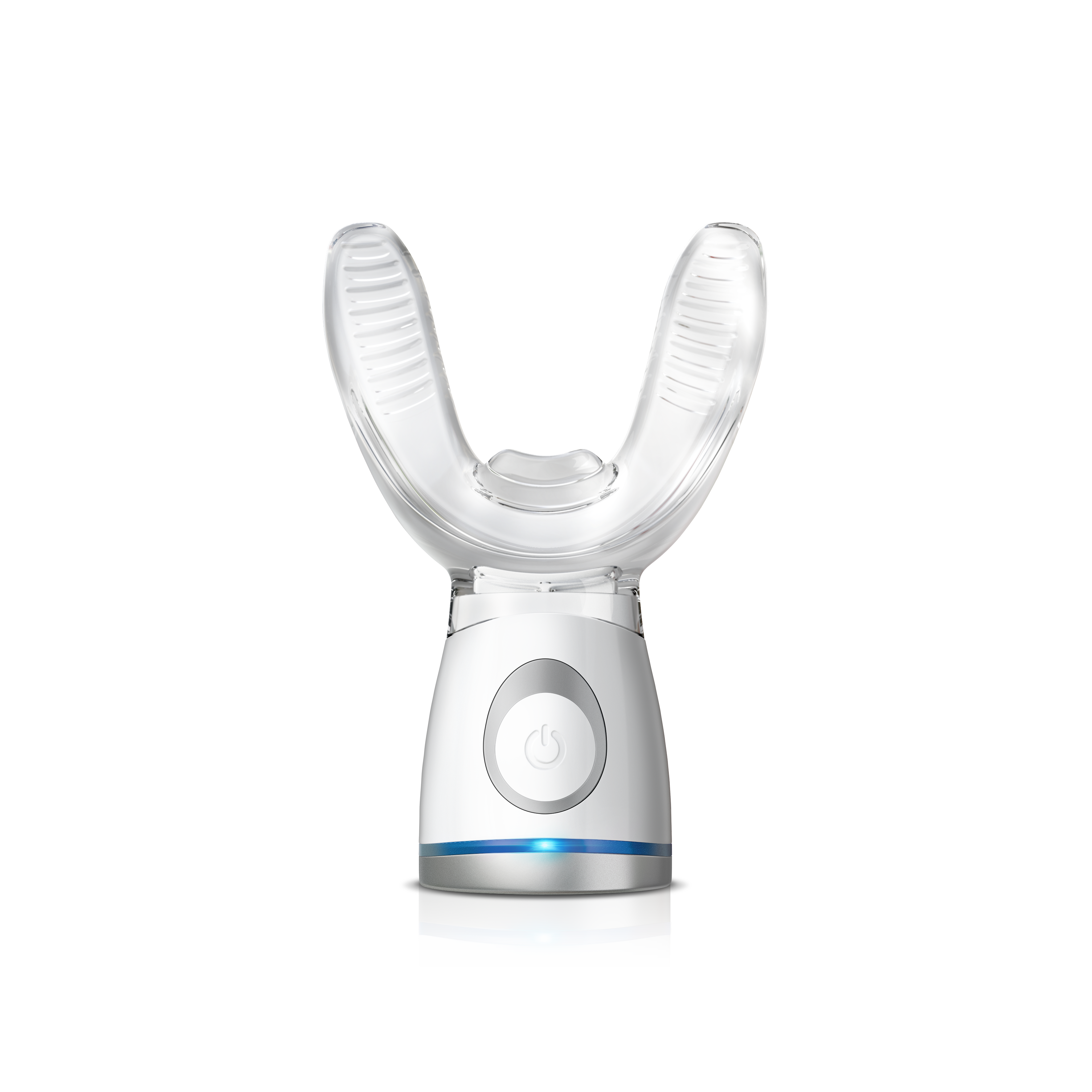 03
What is AcceleDent Optima?
A simple-to-use, hands-free device designed for faster orthodontic treatment with only 20 minutes of daily use.
It's Fast
Clinically proven to move teeth up to 50% faster in a U.S. clinical trial.
It's Safe
Cleared by the United States Food and Drug Administration (FDA) and available only by prescription from your orthodontist.
It's GentleAcceleDent patients have reported reduced discomfort with their orthodontics.
04
AcceleDent Optima Components
The heart of AcceleDent Optima, is the small, lightweight Activator.
AcceleDent Optima combines high-tech performance features and a comprehensive app to enhance your accelerated orthodontic experience, and to empower you to become a full participant in your treatment.
AcceleDent has a good safety profile, as indicated by university studies in humans. AcceleDent is considered safe, under normal conditions of use, with a conventional fixed orthodontic appliance.